Bridging the gap between real-world data and smart contracts remains an intriguing proposition. Space and Time, recently securing $20 million in funding from Microsoft's M12 and investors such as Polygon, Fellows Fund, Mysten Labs, MarketAcross and others.
The project aims to Bridge the gap between enterprise database data and smart contracts which can lead to many new potential use cases.
Using blockchain technology and cryptography, Space and Time wants to automate global business logic without compromises.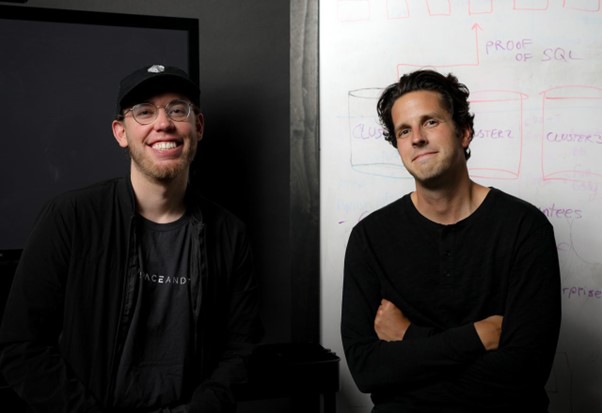 Space And Time Lands On Microsoft Azure
The primary objective of Space and Time is to offer familiar enterprise tools but enhance the overall data flow. More specifically, the processed data volumes are exponentially more extensive than traditional solutions. Finding the right blockchain technology stack to run such vast processes is no easy feat. Most networks have an on-chain capacity that is too low to accommodate the needs of Web3.
However, Space and Time has come up with a solution. It will offer trustless data sets through robust smart contracts connected to enterprise database capabilities. That entire process is secured through its patent-pending Proof of SQL cryptographic algorithm. As a result, business logic can be automated and connected directly to smart contracts, unlocking new potential use cases.
Bringing this solution to Microsoft Azure is a significant step forward. Azure customers have a convenient on-ramp to manage and perform analytics on blockchain-native data sets. Moreover, developers can build and run Web3 applications through ubiquitous computing and maximize the potential of these new projects. Microsoft's M12 fund led the recent space and time funding round, which raised $20 million.
The concept of enhancing business logic – often siloed in centralized systems – by connecting them to smart contracts opens up many exciting possibilities. Blockchain technology is used across numerous industries and continues to build substantial momentum. Translating that concept to the Web3 environment is a crucial mission, and Space and Time is one of the more prominent players in exploring these opportunities head-on.
Close Collaboration With Chainlink
There is another significant development for Space and Time. While it is part of the Startup with Chainlink program, the project will seek to extend its hybrid smart contracts' key capabilities. Chainlink's team will play a vital role in this procedure. Ultimately the team aims to have developers build multi-chain decentralized applications and benefit from fast on-demand analytical insights. Moreover, this is possible without compromising costs, decentralization, or overall security.
Space and Time CEO and Co-Founder Nate Holiday explains:
"We are excited to announce the strategic support of M12 and Microsoft, and extend our partnership with Chainlink. "We are committed to automating the business logic of the world by directly connecting smart contracts to Space and Time's data warehouse in order to enable new and advanced use cases in Web3. Space and Time sits at the intersection of on-chain and off-chain data computation, and we are thrilled to work with world-class data partners to build the next generation data ecosystem for both decentralized applications and enterprises at scale throughout the world."
Establishing a decentralized data warehouse is a significant undertaking. Moreover, Space and Time strives to bring on-chain and off-chain data with the help of Chainlink oracles. Minimizing the trust required to build in Web3 environments is absolutely necessary, and once global demand kicks in, the project will need to scale beyond what most networks are capable of. The new funding will prove beneficial, as it allows the team to accelerate engineering and product development.