TAMA, the native token for the Tamadoge ecosystem, is set for its first listing on the OKX exchange this week. Considering TAMA's level of adoption thus far, this milestone could be the catalyst for a massive spike in the asset's price.
Tamadoge – Blockchain Gaming Meets Meme Tokens
Tamadoge is a blockchain gaming project that dubs itself the "play-to-earn Dogecoin." The project combines the functionality and fun of blockchain gaming with the sporadic gains attached to meme tokens.
Tamadoge revolves around digital pets, represented by non-fungible tokens (NFTs). Players can purchase them to battle against other players' pets, eventually winning the battle and earning rewards in TAMA.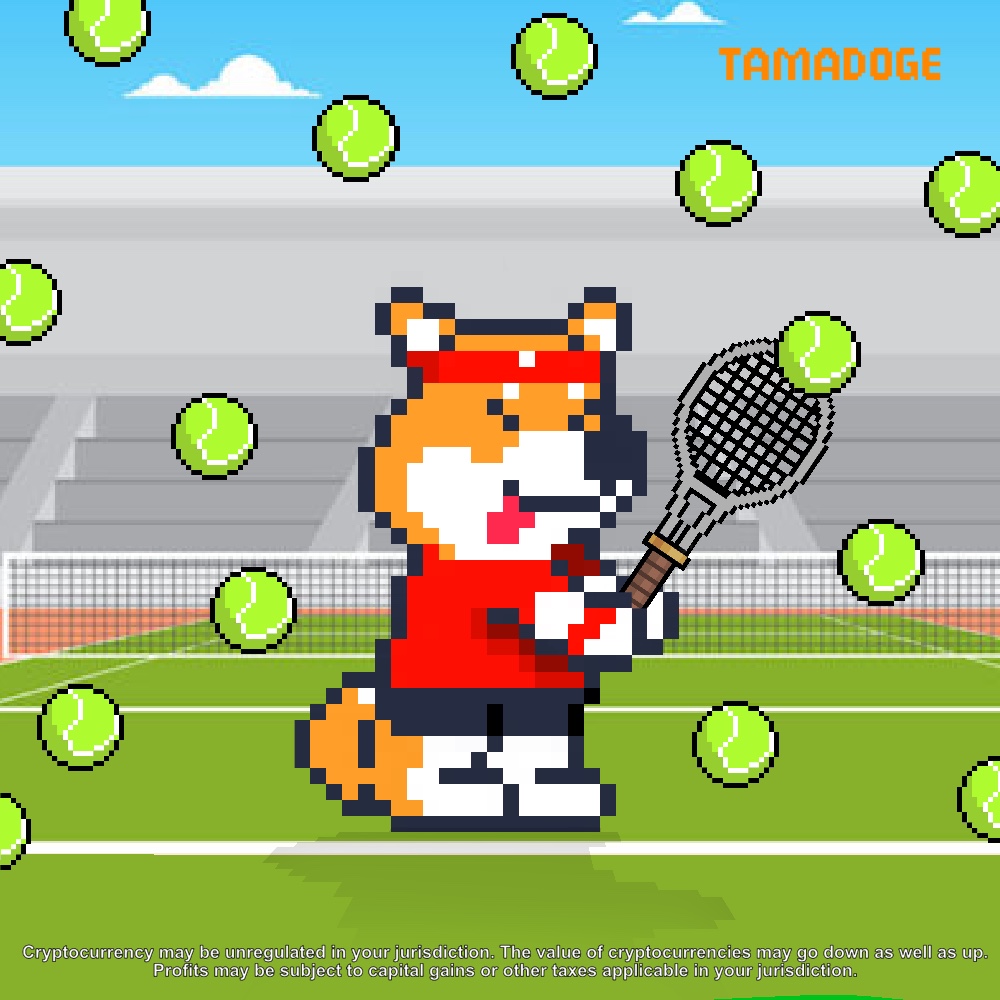 Tamadoge's developers are also working on a metaverse iteration called the Tamaverse, where players can mint and breed their digital pets.
Impressive Presale Numbers
Like several of the best meme coins, TAMA's journey began with its presale. TAMA's presale was launched in July.
The presale was a massive success, raising $19 million in eight weeks. This presale was bigger than that of several established coins – including Ethereum, which raised $17 million during ETH's initial coin offering (ICO) in 2014, and STEPN, which raised $9.2 million.
First Centralized Exchange Listing Coming
Following the successful completion of its presale, TAMA is now set to list on OKX, one of the largest crypto exchanges worldwide, with millions of users and over $1.7 billion in daily trading volumes. By listing on the centralized exchange, TAMA may experience a significant jump in trading volumes and investor demand.

⏰ Only 24 Hours Left Until The @okx Listing ⏰

Be Ready For $TAMA Launch On The Tier 1 Exchange – Let's Go #ToTheMoon 🚀🌒#crypto #memecoin #altcoin #cryptocurrency pic.twitter.com/6WfxkgD9ks

— TAMADOGE (@Tamadogecoin) September 26, 2022
TAMA is expected to list at $0.03 with a market cap of $30 million. The coin's circulating supply will be 1 billion, with a maximum supply of 2 billion tokens.
Outlook for 2023
Although TAMA is yet to list on any crypto trading platform, the asset is already seeing an impressive level of investor attention. This gives a lot of investors hope for significant gains in the coming year.
The Tamadoge platform is expected to launch before the end of the year, meaning that TAMA's primary use case will finally be implemented, and the asset will have enough support for a major price surge.
Another significant development is that TAMA is expected to implement a deflationary model. All Tamadoge store transactions will be subject to a 5% burn rate. This burn rate will also apply to all token purchases, in-app feature upgrades, and Tamadoge pet purchases will be taxed. Over time, this should cause TAMA to be more deflationary, leading to greater scarcity and a price jump.
Of course, the broader crypto market is still battling significant bearish movements as the market continues to bleed. However, with the massive adoption in line for TAMA and the launch of the Tamadoge platform in the final quarter of 2022, this asset has all the momentum it needs for significant gains in the coming year.
Read More:
Tamadoge – Play to Earn Meme Coin
Earn TAMA in Battles With Doge Pets
Capped Supply of 2 Bn, Token Burn
Presale Raised $19 Million in Under Two Months
Upcoming ICO on OKX Exchange